INTRODUCTION 
We are Air  conditioning experts based at TamilNadu, operational since July 2011 offering varied  Air Conditioning service to customers from Domestic, Commercial, Software, Hotel, Health Care and Industrial Markets across South India.
We would like to introduce our company Weather Dynamics that has been in business Air conditioners Dealers, Sales & Services for many years. We have been an established and popular company with an excellent track record for the best customer satisfaction. We have never compromised on the quality and the services provided to the customer. We believe in keeping the customers happy and providing them with products at a very competent price. We have an excellent staff who will guide you with their best ideas by keeping in constant touch with your company and informing about the market trends.
Weather Dynamics is one among the best Electro-Mechanical Contractor in the country and offers  Air Conditioning service to meet the needs of demanding clients and supported a wide range of projects that include Software Campuses / parks, Multi storied Offices, Business Establishments, Banks, Hotels, Hospitals, Schools, Commercial Complexes, Industries, Etc,..
Weather Dynamics through its highly competitive workforce has in a short period of operation secured the confidence of the best ranking Technical Consultants, Architects and Project Manager's & Interior Designers in the Region. Our uniqueness and professionalism in handling centralized Air-conditioning projects has been our major strength towards our growth. Along with, we are also Product Dealer Partners of High Quality Equipment Manufactures.
Our Core Values
Integrity
Team Work
Transparency
Setting right expectations
Elevated Customer Service
Respect for Individual
To be Proactive
Value Addition
Solution Oriented
Our Expertise
Air-conditioning  Consulting, Planning & Designing
Air-conditioning Project Installation, Testing & Commissioning
Air-conditioning Repair Maintaining & Servicing
Air-conditioning Annual Maintenance Contracts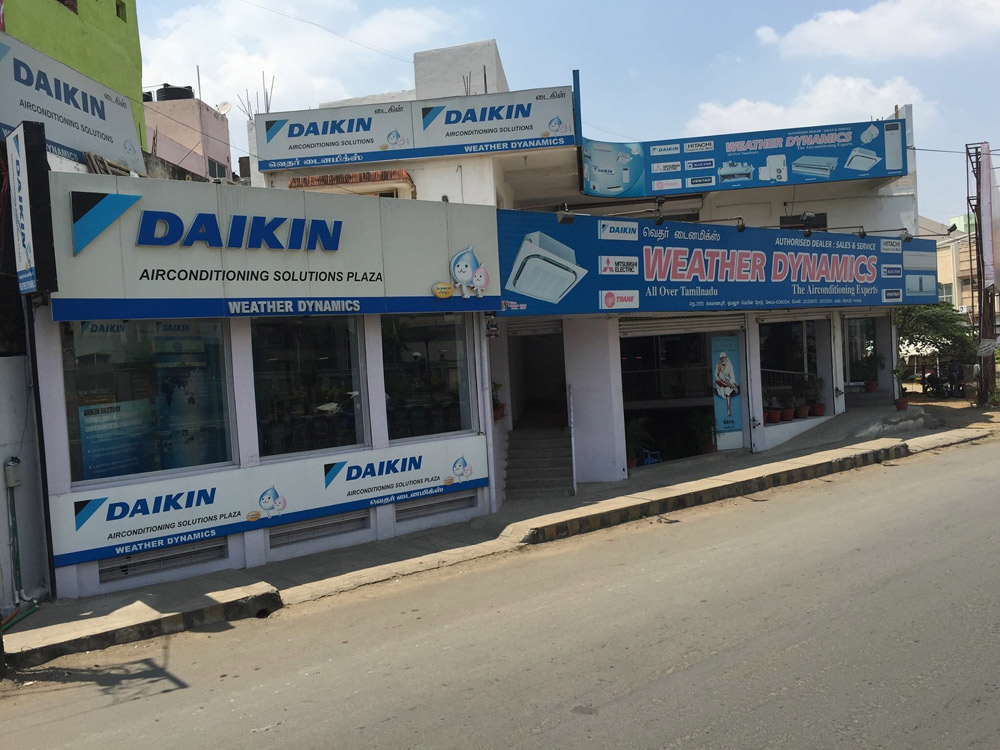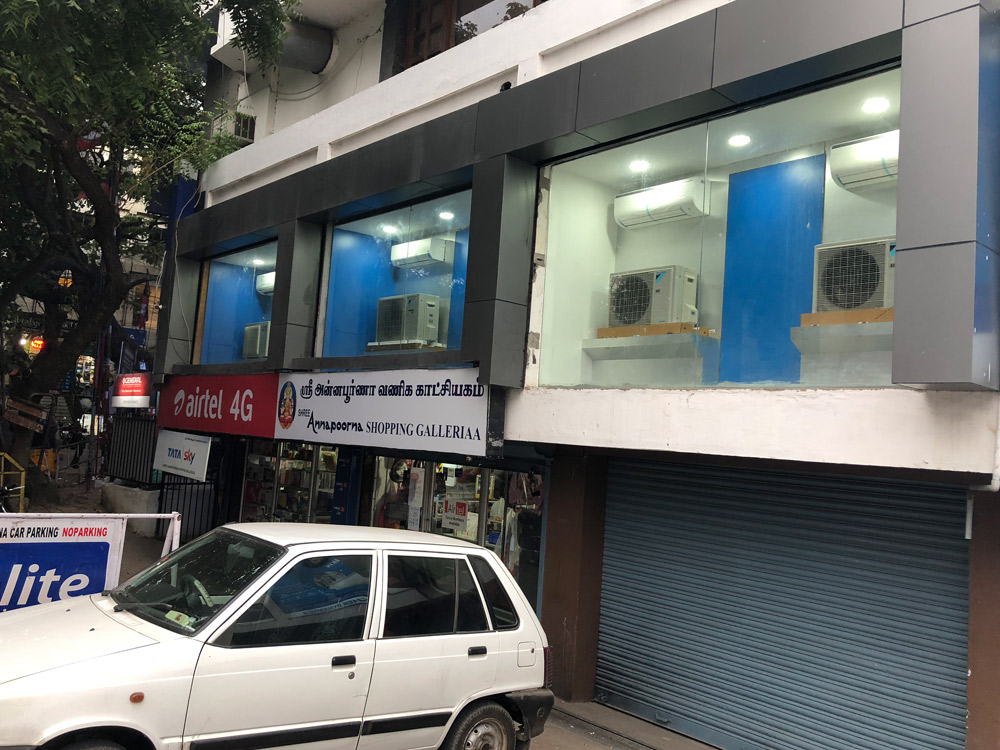 We have successfully completed Several and many on-going projects in and around Tamil Nadu. The Weather Dynamics Difference logo When it comes to cooling and heating your home, you're not just buying a furnace or air conditioning unit, you're buying a company, a customer service team, the quality and integrity they represent. Whether it's an emergency repair, an upgrade and replacement, or a brand-new installation, it's the total experience that counts, and that's where Weather Dynamics excels!
Whatever your situation, Weather Dynamics highly trained professionals will educate you about your options and help you decide which solution is best for your needs and budget. We've been part of the local community for more than several years.
Air Conditioner Sales, Service and Repair;
• Weather Dynamics highly trained professionals are ready to help you maintain or fix your heating and air conditioning equipment.
• Very skilled Service Engineer repairing a Home & Commercial Air Conditioner.
• Keep your equipment running at peak efficiency
• Extend the life of your equipment
• Maintain the safety of your systems
• Identify minor issues before they become major problems
• Call us today to schedule a checkup!